Treat wrinkles, acne scars, and stretch marks
Treat wrinkles, acne scars, and stretch marks
Microneedling in St. Petersburg, FL
Microneedling can help treat the appearance of fine lines, wrinkles, and acne scars and improve the skin's overall appearance. During this procedure, the microneedling device is used to create controlled micro-injuries to the skin to produce collagen and elastin.
Microneedling also creates superficial micro-channels, which can be used with topical gels, and serums to help improve the appearance of the skin. We have several options available, including plasma, which uses your own blood to heal itself, amniotic tissue allograft, and even human biologics.
What are the benefits of Microneedling?
The benefits of microneedling include reducing the appearance of fine lines and wrinkles and younger-looking skin with fewer signs of aging. Microneedling can also positively affect the appearance of hyper-pigmentation and hypo-pigmentation, acne scars, traumatic scars, and stretch marks and create a fresher appearance or glow to the skin.
What does it feel like? Is it painful?
The feeling associated is similar to light sandpaper being moved across the skin. While some areas are more sensitive than others, the speed of the reciprocating microneedling tip reduces discomfort. Our patients are quite comfortable with the usage of numbing cream applied to the skin before the procedure.
How long does the procedure take?
The procedure takes approximately 15-30 minutes, depending on the size of the area treated.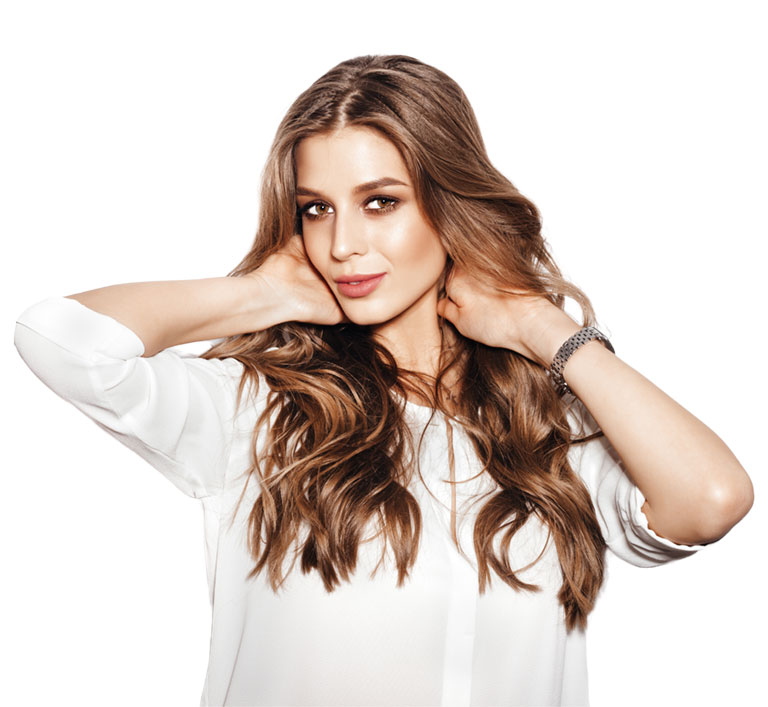 Immediately after the treatment, you will notice a bright redness to the skin. There might even be a little bit of bruising. The total healing time depends on the setting used, and the number of overlapping passes your skincare professional performs. On average, patients are red for up to 2 to 4 days. Some patients heal completely in as little as 24 hours. Quality skincare products and home care instructions will be provided to speed up the post-care process.
When will I see the results?
Patients notice an immediate "glow" to their skin. Visible changes to the skin develop over the course of several days and weeks. The results continue to improve as collagen production continues to form and grow.
How many treatments will I need?
It is recommended for most patients to receive a series of 2-6 treatments spaced about 4-8 weeks apart. More treatments may be needed for patients with deep wrinkles, advanced photoaging, stretch marks, or acne scars.
Using Amniotic Tissue allograft in combination with treatments
As part of the body's healing ability, growth factors respond to tissue injury and initiate and promote the conditions for healing. This is used for many conditions, including fine lines, wrinkles, melasma, and pigmentation, as well as hair loss. We offer amniotic tissue and human biologic-derived growth factors as an upgraded topical infusion with our microneedling and injection treatments for a more impactful anti-aging treatment.
I used to sit or lay down almost all the time, now when I wake up I the morning my back is a little achy but goes away within ½ hour. I feel great most all day. I am so much improved I haven't even used a walker for about a month. I am so grateful for this treatment, I can't find the words to thank you. Considering my age (80) I feel great!!
Though I was nervous about my procedure, management and staff brought a lighter image my way that made my time at Water's Edge remarkable. Nurse Judy is AMAZING! God Bless you all.
I have enjoyed my experience with Waters edge medical, they are taking a personal interest in me and helping me get through my neuropathy issue. I still have a ways to go but I'm sure and have confidence they will continue to help me.
Great help for my neuropathy. Very compassionate and caring staff.
I love this office. The staff are so warm and empathetic. I received help with my muscle spasms and inflammation. Would return to the office for treatment if needed. I highly recommend this office and treatments.
DISCLAIMER
*You agree to be contacted by Water's Edge Medical Clinic by submitting this form; regarding marketing messages by text, phone, or email. We commit to respecting and protecting your private information. At any time you, are able to unsubscribe from these messages. For more information regarding our Privacy Policy, please review here.