Lipovite and B12 Injections
Restore energy and prepare your body
chemistry for optimal weight loss.
Lipovite and B12 Injections
Restore energy and prepare your body chemistry for optimal weight loss.
Lipovite and B12 Injections in St. Petersburg, FL
Vitamin Injections, along with our weight loss program and our lipo-light, help you reach your weight loss goals and needs.
Vitamin injections, diet, exercise, and our red-light therapy prepare your body chemistry for optimized weight loss. Below are the key ingredients that are found in our lipovite injections.
By submitting this form you agree to be contacted via phone/text/email.* Reply "Stop" to opt-out.
Helps assist in the breakdown of fats. This also prevents the build-up of fat in the arteries. Methionine also aids digestion, removing heavy metals since it can be converted to cysteine, a precursor to glutathione, which helps detoxify the liver. It also helps regulate estrogen levels.
Inositol plays an important part in the health of cell membranes, especially the specialized cells in the brain, bone marrow, eyes, and intestines. The function of the cell membranes is to regulate the contents of the cells, which makes effective functioning possible.
Inositol is said to promote healthy hair, hair growth, and helps in controlling estrogen levels, and may assist in preventing breast lumps. It may also be of benefit in reducing blood cholesterol levels. Also, Inositol is critical to breaking down fat in the body and creating energy from stored fat.
Choline is an essential nutrient required by the body to make several important compounds necessary for healthy cell membranes. This nutrient helps form phosphatidylcholine, the primary phospholipid of cell membranes. It helps transport lipids from the liver. Choline will help remove bile from the liver and aid in detoxifying your system and lead to higher energy levels. Choline is a precursor of acetylcholine and phosphatidylcholine and is crucial for memory, the nervous system, and energy.
Carnitine boosts energy by stimulating the body's burning of triglycerides as fuel and sparing the supply of glycogen stored in the liver for heavier exertion. During exercise, the body will burn fat at a rate of 75-80% of maximum exertion; thus, less glycogen from carbohydrates is burned. L-Carnitine allows the body to burn more fat, save more glycogen, and ultimately boost stamina and endurance. By providing more fat to the muscles, Carnitine makes accessible an otherwise unavailable energy source. Research also suggests that an adequate supply of L-Carnitine could be instrumental in treating diabetes, chronic fatigue syndrome, and kidney and liver disease.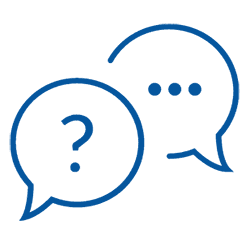 B12 Injections. Why is B12 needed?
Vitamin B12 helps maintain energy levels and benefits your metabolism because it's needed to convert carbohydrates into usable glucose in the body. Glucose from carbohydrate foods is used as a form of energy, which is why people with vitamin B12 deficiencies often experience fatigue. (Turns the sugars, starches, and fibers into usable glucose for the body)
What are some of the signs & symptoms of B12 deficiency?
Fatigue
Weakness & sluggishness
Strange sensations
Slight memory loss
Pale skin
Smooth and red tongue
Very emotional
Damage to the optic nerve
Will B12 injections help with weight loss and energy?
If you are deficient in B12, you will feel an increase in energy and even an increase in metabolism.
How much do these injections Cost?
B12 injections $30
Lipovite injections: $35
Combination B12 and Lipovite $60.
---
Discount with packages.
I used to sit or lay down almost all the time, now when I wake up I the morning my back is a little achy but goes away within ½ hour. I feel great most all day. I am so much improved I haven't even used a walker for about a month. I am so grateful for this treatment, I can't find the words to thank you. Considering my age (80) I feel great!!
Though I was nervous about my procedure, management and staff brought a lighter image my way that made my time at Water's Edge remarkable. Nurse Judy is AMAZING! God Bless you all.
I have enjoyed my experience with Waters edge medical, they are taking a personal interest in me and helping me get through my neuropathy issue. I still have a ways to go but I'm sure and have confidence they will continue to help me.
Great help for my neuropathy. Very compassionate and caring staff.
I love this office. The staff are so warm and empathetic. I received help with my muscle spasms and inflammation. Would return to the office for treatment if needed. I highly recommend this office and treatments.
By submitting this form you agree to be contacted via phone/text/email.* Reply "Stop" to opt-out.
DISCLAIMER
*You agree to be contacted by Water's Edge Medical Clinic by submitting this form; regarding marketing messages by text, phone, or email. We commit to respecting and protecting your private information. At any time you, are able to unsubscribe from these messages. For more information regarding our Privacy Policy, please review here.