Helps cleanse, extract, and hydrate the skin with super serums made with nourishing ingredients that help create a beautiful and healthy glow.
Helps cleanse, extract, and hydrate the skin with super serums made with nourishing ingredients that help create a beautiful and healthy glow.
Hydrafacial in St. Petersburg, FL
HydraFacial works to deep-clean, exfoliate, and hydrate your skin. This professional procedure may help treat a variety of skin conditions, including acne, dryness, and wrinkles. It improves the elasticity and firmness of the skin, evens the tone and vibrancy of the skin, improves skin texture, decreases brown spots, decreases oily skin and congestion, and helps reduce enlarged pores. The procedure is non-invasive, and the results are dramatic. After the first treatment, you will see lighter, brighter, and glowing skin.
A Hydrafacial is an invigorating treatment that can be given in as little as 30 minutes. It delivers long-term skin health and can be tailored to meet the specific needs of all skin types. It offers instant, noticeable results with no downtime or irritation.
The Hydrafacial treatment removes dead skin cells and extracts impurities while simultaneously bathing the new skin with cleansing, hydrating and moisturizing serums. The treatment is soothing, refreshing, non-irritating, and immediately effective.
How Does the Hydrafacial work?
A specific wand is used for the Hydrafacial, which works like a vacuum to open pores for a deep cleanse and easy extraction of impurities and dead skin cells. It also allows the active ingredients in our boosters to penetrate deeper for the most effective treatment possible.
What are the 3 steps to the best skin of your life?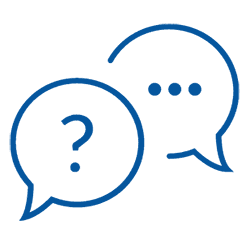 Why is a Hydrafacial good for the skin?
Hydration is the foundation of healthy, radiant skin. Irritation of the skin has been proven to increase signs of aging. This can include toxins, and environmental damage, such as the sun. Hydrafacial is a hydrating and non-irritating treatment.
Am I a good candidate for this treatment?
The Hydrafacial treatment is designed for all skin types. Even the most sensitive skin easily tolerates the Hydrafacial treatment.
How long does the procedure take? Is there any downtime?
Hydrafacial is a fast, efficient treatment that takes as little as 30 minutes. You may put on makeup and return to your normal activities right after the treatment since there is no downtime.
What results may be expected? How many treatments are needed to see results? How long do the results last?
Many clients report seeing visible skin refinement and an even, radiant skin tone after just one treatment. The smooth results and hydration may last 5 to 7 days or even longer. We don't believe in quick fixes, so one treatment per month is recommended for improving the appearance of fine lines, wrinkles, brown spots, and oily and congested skin. Continued Hydrafacial treatments are highly recommended to maintain skin health results.
CAN THIS TREATMENT REDUCE ACNE?
Yes! It is a great way to unclog the pores, which is part of acne treatment. We offer a detoxifying Hydrafacial that combines the benefit of cleansing the pores with red light therapy.
Can this treatment be performed on the body?
Yes, this treatment can also be performed on the body. Including the arms, hands, back, buttocks, abdomen, thighs, neck, and chin area.
How much does a Hydrafacial cost?
Our cost for the Hydrafacial is $350. Multiple treatments and packages are available, and discounts are included.
I used to sit or lay down almost all the time, now when I wake up I the morning my back is a little achy but goes away within ½ hour. I feel great most all day. I am so much improved I haven't even used a walker for about a month. I am so grateful for this treatment, I can't find the words to thank you. Considering my age (80) I feel great!!
Though I was nervous about my procedure, management and staff brought a lighter image my way that made my time at Water's Edge remarkable. Nurse Judy is AMAZING! God Bless you all.
I have enjoyed my experience with Waters edge medical, they are taking a personal interest in me and helping me get through my neuropathy issue. I still have a ways to go but I'm sure and have confidence they will continue to help me.
Great help for my neuropathy. Very compassionate and caring staff.
I love this office. The staff are so warm and empathetic. I received help with my muscle spasms and inflammation. Would return to the office for treatment if needed. I highly recommend this office and treatments.
DISCLAIMER
*You agree to be contacted by Water's Edge Medical Clinic by submitting this form; regarding marketing messages by text, phone, or email. We commit to respecting and protecting your private information. At any time you, are able to unsubscribe from these messages. For more information regarding our Privacy Policy, please review here.